PTO
McIntire Elementary School PTO Mission
The McIntire PTO is dedicated to supporting our teachers and students in achieving excellence in the classroom. We endeavor to build a healthy and positive school community.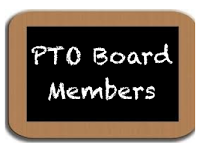 PTO Executive Board Members
President- Amanda Miles
Vice President- Heather Hall
Parliamentarian- Dave Roark
Secretary-
Treasurer- Jaime Kerpash
2018-2019 PTO Meetings
(5:30 Meeting Times in McIntire Library)
-Tuesday, September 11th
-Tuesday, November 13th
-Tuesday, January 8th
-Tuesday. April 23rd
McIntire Fundraising Options
-Box Tops
http://www.boxtops4education.com/
-Donations:)
-Spirit Wear Sales
-Several Fundraising Options Throughout Year
2018-2019 Events Calendar
August
Open House August 13th 2:00-6:00pm
First Day of School August 15th
September
Grandparents Day September 7th 4:30-5:30pm
LuLu's Fundraiser September 10th
Pizza Hut Fundraiser September 24th
October
Book Fair October 22nd-25th
Parent Teacher Conferences October 23rd & 25th
November
Yankee Candle Fundraiser November 5th-14th
Family Glow Dance Party November 30th 6:00-7:00pm
December
Parent's Night Out December 14th 6:00-8:00pm
January
Carnival January 25th 6:00-8:00pm
February
Book Fair February (Details TBA)
Parent Teacher Conferences February 7th & 12th
March
Movie Night March 8th 6:00-7:00 pm
April
Ceramics Painting Night April 5th 6:00-7:30pm
Pizza Hut Fundraiser April 15th
May
Teacher Appreciation Week May 6th-10th (Details TBA)
Last Day of School May 15th Dismiss 1:15pm
Hello! My name is Amanda Miles, your PTO President.
My husband and I have 5 kids and have been a McIntire Family for 9 years now.
This is my second year as your PTO President and I look forward to hearing from you on ways
we can positively impact our students, families and teachers.
My name is Amber Clevenger, your Book Fair Chair.
My husband Ryan and I have 2 girls, Vanessa and Leah, and we have been a McIntire Family for 3 years now.
This is my second year as you Book Fair Chair.Our mission is dedicated to supporting our teachers and student.
I look forward to seeing and working with you at the Book Fairs and PTO meetings.
My name is Katilyn Giboney, your Box Tops Chair.
I have an amazing husband Jeffery and 2 kiddos: Cheyenne (10) and Savannah (3).
We own a 300 acre farm outside of Fulton. My husband does logging, cattle and woodworking.
I am a stay at home mom whom also runs a photography business and enjoys couponing.
My name is Amber Wood, your Events Chair.
This is my second year as Events Chair with the PTO. I have a 6th grade daughter who had
attended McIntire from Kindergarten, and I have a 3rd grade son in Mrs. Valentine's class.
I am very excited for all the new events we will have at McIntire.
Follow Us on Social Media
-McIntire PTO Facebook
https://www.facebook.com/McIntirePTO/
-McIntire Facebook
https://www.facebook.com/McIntireElementary/
-McIntire Twitter